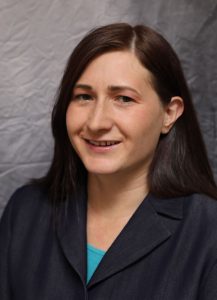 Position No. 5 - Valencia County | Chair Stephanie Russo Baca | Term 2019-2023
1055 Miller Rd, Los Lunas, NM | Ph. (505) 916-8681 | russobaca@mrgcd.us
Madam Chair Russo Baca comes from a family with a long and proud tradition of living close to the land. She and her husband own a small plot of land in Los Chavez, raise livestock, and their kids are in 4-H. During the growing season they help family farm hay. Stephanie and her husband also own Caballero Crafters, a small custom leather and beadwork business. In their spare time you might also find them riding their mules and donkeys along the ditches. Stephanie has a degree in Ag and is the Staff Attorney and Program Director of the Joe M Stell Ombudsman Program housed at the UNM School of Law.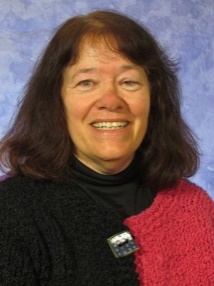 Position No. 3 - Bernalillo County | Vice Chair Karen Dunning | Term 2021-2025
1004 Ortega NW, Albuquerque, NM | Ph. (505) 264-2855 | kdunning@mrgcd.us
Vice Chair Dunning is a Los Ranchos resident and former community planner for the City of Albuquerque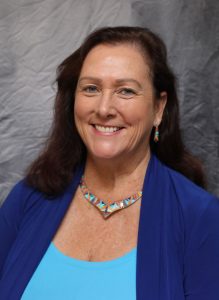 Position No. 1 - Bernalillo County - At Large | Director Barbara Baca | Term 2019 - 2023
636 Atrisco Dr NW, Albuquerque, NM | Ph. (505) 269-6855 | b.baca@mrgcd.us
Director Baca is a 14th Generation New Mexican. Her father's family farmed in the 5 points area of Bernalillo County. Both her parents were educators in the Albuquerque Public School System. She graduated from West Mesa High School and the University of New Mexico. She received her Master's Degree from the University of Colorado at Boulder in 1982. Barbara started her career with the Albuquerque Open Space Program in 1983. She was part of the first Open Space team when the Open Space Division was created in 1984. Barbara worked collaboratively with volunteers and community advocates to develop the Rio Grande Valley State Park Management Plan to protect the Bosque in Bernalillo County. She also worked for the National Park Service Rivers, Trails and Conservation Assistance Program for 3 years in Washington, D.C. Barbara retired in 2014 after serving for 5 years as the Director of the Albuquerque Parks and Recreation Department.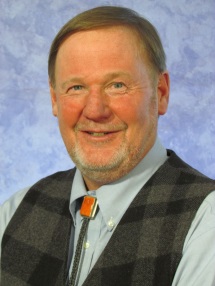 Position No. 2 - Bernalillo County | Director John P. Kelly | Term 2019-2023
713 Camino Espanol NW, Albuquerque, NM | Ph. (505) 362-1270 | jpkelly@mrgcd.us
During his 8 year tenure at the MRGCD, Director Kelly has brought a better balance between the urban and rural interests, the agriculture community and environmental interests; as well as focusing on long term facility rehab and drought resiliency.
Prior to retiring in 2010, Mr. Kelly was Executive Engineer for the Albuquerque Metropolitan Arroyo Flood Control Authority ("AMAFCA").  Prior to AMAFCA, Mr. Kelly managed the City's Storm Drainage Maintenance program.  Mr. Kelly is well known for incorporating aesthetics, multiple-use, and storm water quality features into the flood control projects he worked on.  He was recognized as Engineer of the Year by the NM Society of Professional Engineers in 2014.
Mr. Kelly is married to Susan Kelly, a respected water attorney and planner in Albuquerque.  They have two children; Molly and Emma, both heading toward careers in the law and water science fields.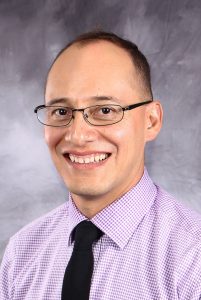 Position No. 4 - Bernalillo County | director Joaquin Baca | Term 2021-2025
100 Gold Ave #408, Albuquerque, NM | Ph. (505) 417-6689 | j.baca@mrgcd.us
Vice Chair Baca is a professional hydrologist, with education in technical hydrology and law. He's a father, an outdoors enthusiast, a former high school science teacher and US Army veteran. A graduate from Belen High School, he spent time with his family enjoying the acequias and Rio Grande near his home where learned to appreciate the value of water, especially in our desert environment. While in the military, his experience in environmental disaster zones led him to a career in conservation. Today, he's a water professional. He's served on County, City and non-profit Boards promoting education and environmental stewardship. His priorities are his family and passing along his love of science, our culture, environment and education to his young sons.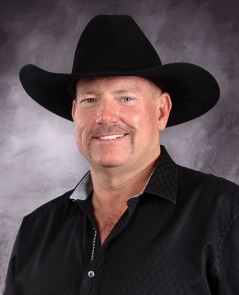 Position No. 6 - Socorro County | Director Glen Duggins | Term 2021-2025
590 NM Hwy 408, Lemitar, NM | Ph. (505) 385-4029 | glenduggins@gmail.com
Director Duggins is a life-long resident of Socorro County and a farmer for over 30 years.  He raises alfalfa, corn, wheat and chile on a 600-acre farm in Lemitar.  He has an associate degree in agriculture from New Mexico State University and serves on the Board of Socorro County Commissioners.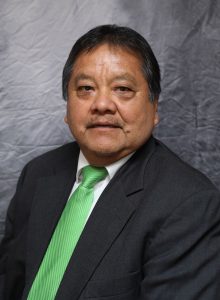 Position No. 7 - Sandoval County | Director Michael T. Sandoval | Term 2021-2025
PO Box 612, Algodones, NM | Ph. (505) 331-2067 | msandoval@mrgcd.us
Director Sandoval is a former governor and Lt Governor of San Felipe Pueblo (2003, 2007, and 2016). He's a lifetime Tribal Council Member for the Pueblo of San Felipe and the pueblo's water resources specialist since 2006. He's worked as a Civil Engineering Technician on water rights and irrigation infrastructure with the Bureau of Indian Affairs from 1978 – 2006. He comes from a family of farmers and has experience as a traditional farmer himself.