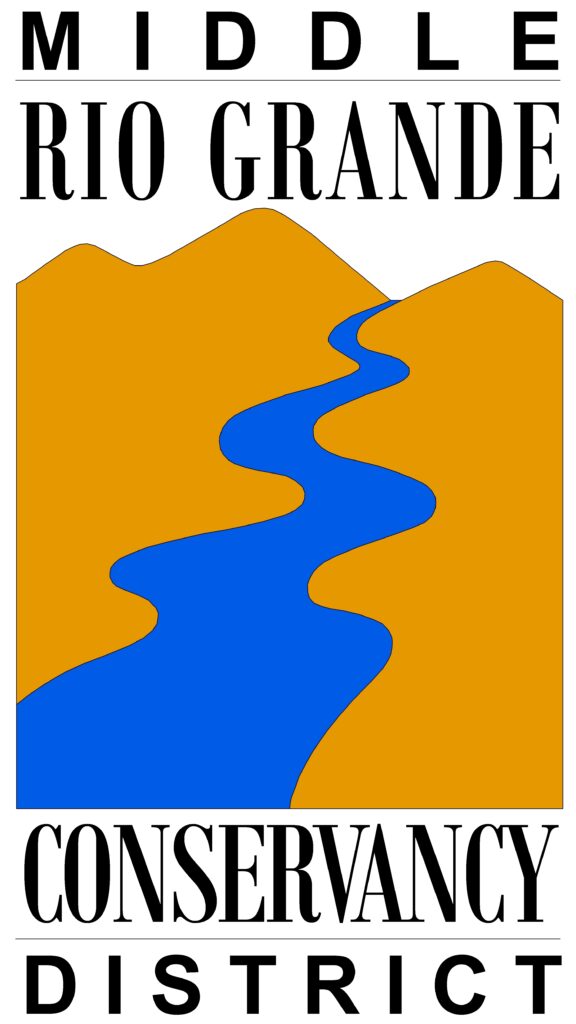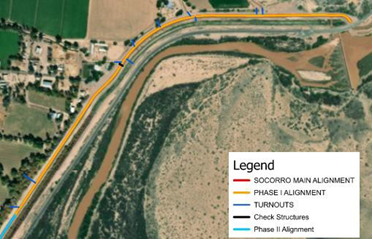 SOCORRO MAIN CANAL NORTH CHANNEL LINING PHASE I
The Middle Rio Grande Conservancy District (MRGCD) plans to conduct channel lining within the Socorro Main Canal North (Canal), starting from the San Acacia Diversion Dam to Station 60+00± of the Canal. This project intends to line portions of the Canal to increase irrigation delivery efficiency and decrease water loss, mainly due to infiltration. Existing turnouts will be replaced and upgraded to meet MRGCD's Water Distribution Policy.
WHAT THE COMMUNITY CAN EXPECT
Construction timeline: Construction within the Canal will take place Monday-Friday weather permitting starting November 1, 2023, and finishing March 1, 2024. The Canal lining will be contained within the MRGCD rights-of-way only. All encroachments identified west of the Canal will be removed from the MRGCD right-of-way.
Construction noise: Expect general heavy equipment noise during construction of the Canal project. Typical work hours will be from 7:00 a.m. – 6:00 p.m.
Construction impacts: Access within MRGCD rights-of-way will be limited to MRGCD's Officials and First Responders. During construction, MRGCD and contractor trucks will utilize access roads to the Canal during typical work hours.
Contact Us: To request additional information about this project please visit the MRGCD website at mrgcd.com, email us at: Engrdept@mrgcd.us or call us at (505) 247-0234.